Explore the crypto economy
Cryptocurrency prices by market cap
Not regulated and not protected by investor compensation schemes. Cryptocurrencies are extremely volatile – value can go down as well as up. Trading may be subject to tax
Rate does not include fees. Check the Revolut app for live price details. Crypto is not regulated or protected and is volatile - value can go down.
Get started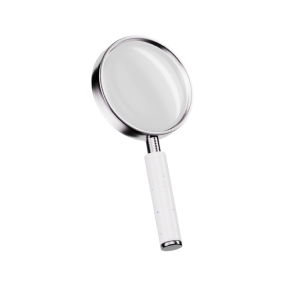 No results found
Live cryptocurrency prices, price charts and market cap
With crypto constantly changing, you'll likely want to keep up with crypto prices in real-time. That's why we'll soon be introducing live prices and cryptocurrency price charts to the Revolut website. Keep an eye out. Find crypto price data in the Revolut app now.
Try Revolut now
Start with a minimum investment of $1
Buy Bitcoin, Ethereum and 100+ tokens in 36 currencies. Make trades straight from the app.
Learn more
What are you waiting for?
Thinking about buying crypto? Explore crypto and more in-app
Not regulated or protected. Value can go down. Tax may be payable on gains. Fees payable
Buy, sell or send instantly
Just like any other currency on Revolut, you can buy, sell, and send crypto on Revolut. Use your crypto balance to cover a bill or send money to a friend, or easily withdraw your funds to your main account.
Try Revolut now
Stay on top of market movements
Get notified when cryptocurrency prices hit your desired levels in real-time. Stay ahead of the pack with the latest market news, directly in-app.
Check it out
Know your crypto's securely stored
The majority of our funds are held in cold storage with trusted custodians. Your private keys never touch the internet.
Learn more
Learn crypto, earn crypto
Take short courses to learn the basics of crypto. As you grow your knowledge, you can also take quizzes to earn free tokens, which we'll add directly to your balance.
Learn more
Check out the prices for other cryptocurrencies we cover
Want to know more about crypto prices?
Crypto Price FAQs
You must be satisfied that this crypto offering is suitable for you in light of your financial circumstances and attitude towards risk before starting. The price or value of cryptocurrencies can rapidly increase or decrease at any time (and may even fall to zero). The risk of loss in holding cryptocurrencies can be substantial. We do not make any representation regarding the advisability of transacting in cryptocurrency. We cannot guarantee the timeliness, accurateness, or completeness of any data or information used in connection with you holding any exposure to cryptocurrencies. Revolut's cryptocurrency service is not regulated in Ireland