Do business globally with a Revolut Business account
Open an online business account – it's quick and easy.
Tried, tested and trusted by hundreds of thousands of businesses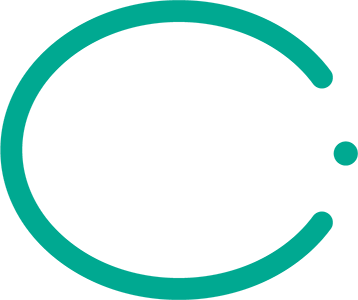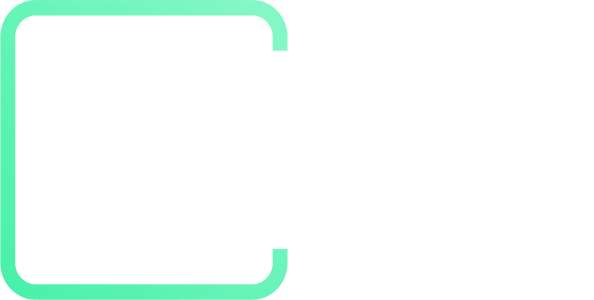 10K+

new businesses monthly

25+

currencies supported

130K

cards issued monthly

100+

countries supported for payments
Save money on transfers, payments and FX
Empower your team and stay in control of your spend
Transfer without borders
Save money with transfers and payments at market leading rates
Exchange money at great rates in 25+ currencies
Set your fixed future exchange rates online, 24/7
Here's what our customers say
1 / 4
"Revolut Business has been with us as we went global: our business account could keep up with our market expansion in 50+ countries. A message to other founders: do it, without any doubt."
Ignacio Marcos Pérez, CFO • ThePower Business School
"We launched our business Europe-wide in record time, saving huge amounts of time and money."
Maxim Romain, Founder • Dott
"To other CFOs considering Revolut Business: go for it! Flexible with easy access, it's a no-brainer."
Arthur Edson, Head of Finance • Wild
"Without Revolut, we would either still be performing manual payments, or have seen a decline in the level of service to customers."
Charles McCulloch, Finance Manager • Creditspring
Stay in control of your spend
Discover the meaning of efficiency with Revolut Business
Smart cards for smart business
Empower yourself and your team with physical and virtual company debit cards
Got a team? Control spend and permissions from one place
Avoid hassle with automated Expenses
Everything you need to manage your business in one place
Keep costs down and productivity high
Access all your apps and integrations
Get paid faster with smart invoicing
Also available on mobile
Easily and securely access your Revolut Business account from your phone, with our mobile app
Security that's super smart and safe
Spend with confidence
Keep your money safe with our high quality tech security systems
Block or freeze cards and set limits with a tap
For local heroes, startups and ambitious big businesses
Empower your team and stay in control of your spend
Separate business and personal finances to raise your game
Get perfect-fit plans to supercharge your business
Pick a plan tailored to your business needs
Get started with an online business account under your registered business name. You can update or cancel your plan any time.
Open an account under your registered business name. Change or cancel at any time. Doing business smarter starts here.
Free
Free
Get started with basic features
Grow
£25/month
Save up to 24% on the annual plan
Scale
£100/month
Save up to 21% on the annual plan
Enterprise
Custom
Tailored for larger businesses
Metal cards
An additional £49 for every metal card outside of your free allowance
Plastic company cards
Get cards with individual limits for your team
Virtual company cards
Set up online cards for an additional layer of security
Free international payments
A £3 fee applies per international payment outside the free allowance
Free local payments
A £0.20 fee applies per local payment outside the free allowance
Foreign exchange at the interbank rate
Up to 0.4% markup applies for each FX above outside the free allowance
Spend like a local in 150 currencies
Free transfers to Revolut accounts
Manage recurring transfers
International and commercial cards
Create and track your invoices
Accept payments on your website
Request payments with shareable links
Invite unlimited team members
Manage your team's expenses
Add members for £5 per month
Dedicated account manager
Business API integrations
Connect your company's apps
Xero, Slack, QuckBooks and more
Access on the web or via the app
Need a little more help?
Revolut Business FAQs
How quickly can I open a business account?

You can open a Revolut Business account quickly in about 10 minutes - just fill out a short form. We'll need to review your business account application and start the on-boarding process. The on-boarding process can be quick, but will depend on the complexity of your company and the documents uploaded.
What do I need to open a business account?

To open your Revolut Business account, we'll need to know: - Your operating address confirmation - A short description of what your business does and where (nature of business) - How you intend to use your business account - Proof and verification of your identity - Which Revolut Business plan you'll start with It's easy to get started.
How much will it cost to open a business account?

With our Free plan, we won't charge you a monthly fee. You only pay for what you've used during the month. With one of our paid plans, you can get exclusive features, perks, and have higher allowances to help you save money. Our plans suit two types of Business accounts: companies and freelancers.
How do I open a business account with Revolut Business?

Opening a Revolut Business account is quick and easy. 1. Fill out a short online form - it only takes about 10 minutes. 2. We'll review your business account application as part of your business onboarding. 3. We onboard your business and your account's ready to go. It's that simple. We may need to reach out to confirm a few details or leave you a message on your application, guiding you through the required information/documentation.
What are you waiting for?
Join Revolut Business