One app, all things money
Open a free account in minutes right from your phone, and make your money go further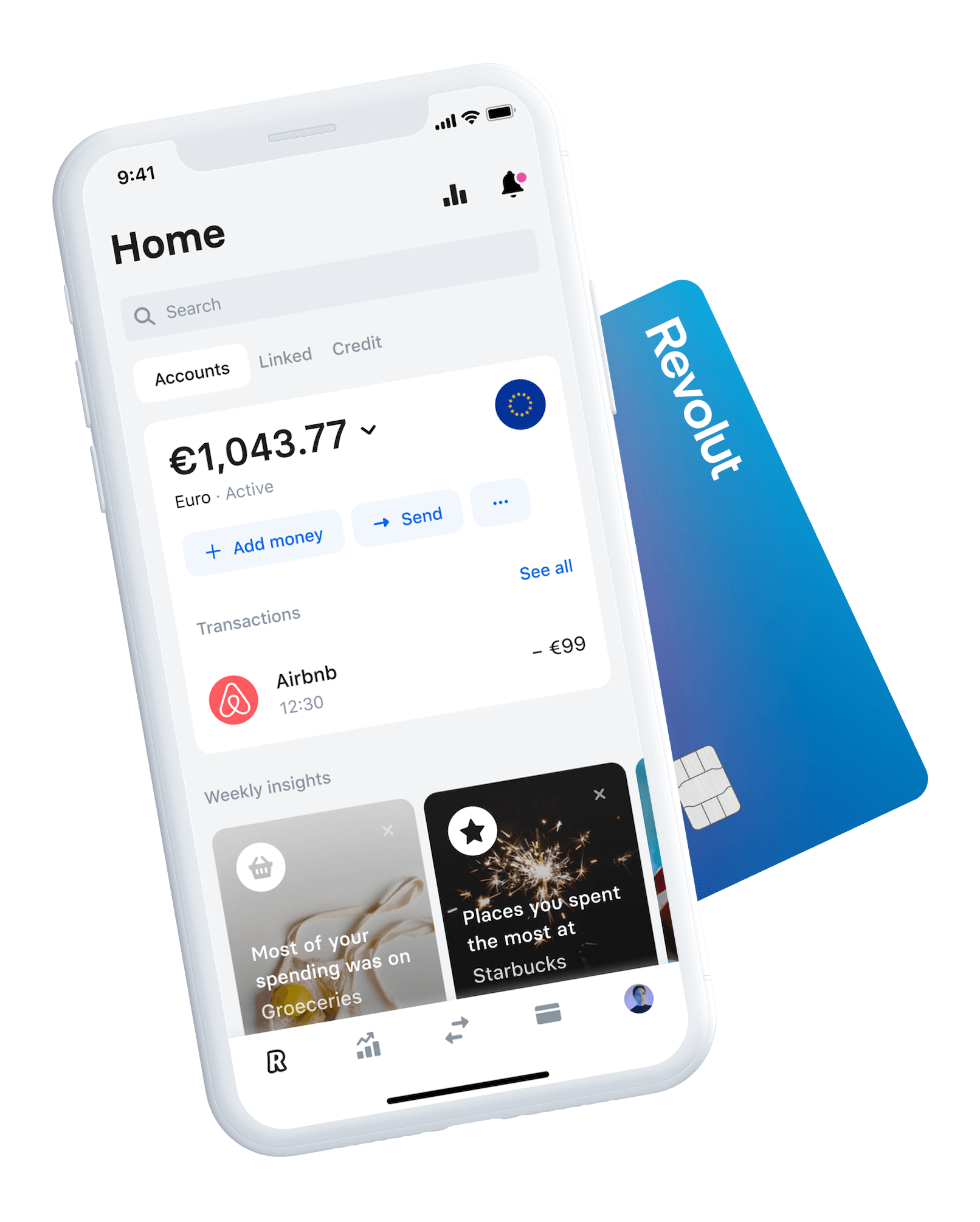 Your whole financial life at your fingertips
Don't just take our word for it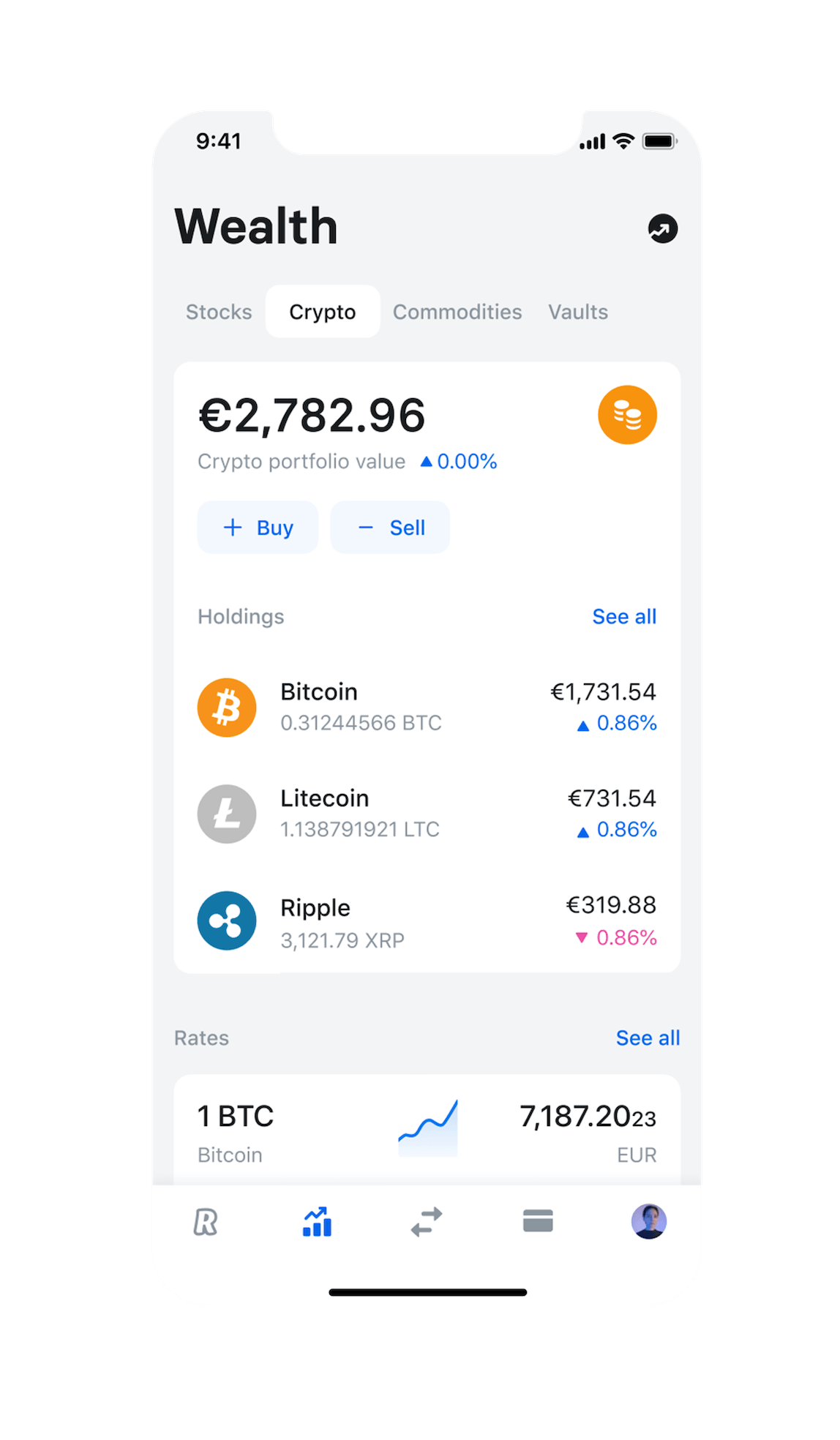 Buy crypto and gold in seconds
Get gold and buy crypto, no extra app needed
Exchange a number of cryptocurrencies into any fiat currency
See crypto rates in real time, and set up price alerts
Up to a maximum of €15,000 per single cryptocurrency exchange and 30 exchanges per day
Revolut's cryptocurrency service is not regulated by the FCA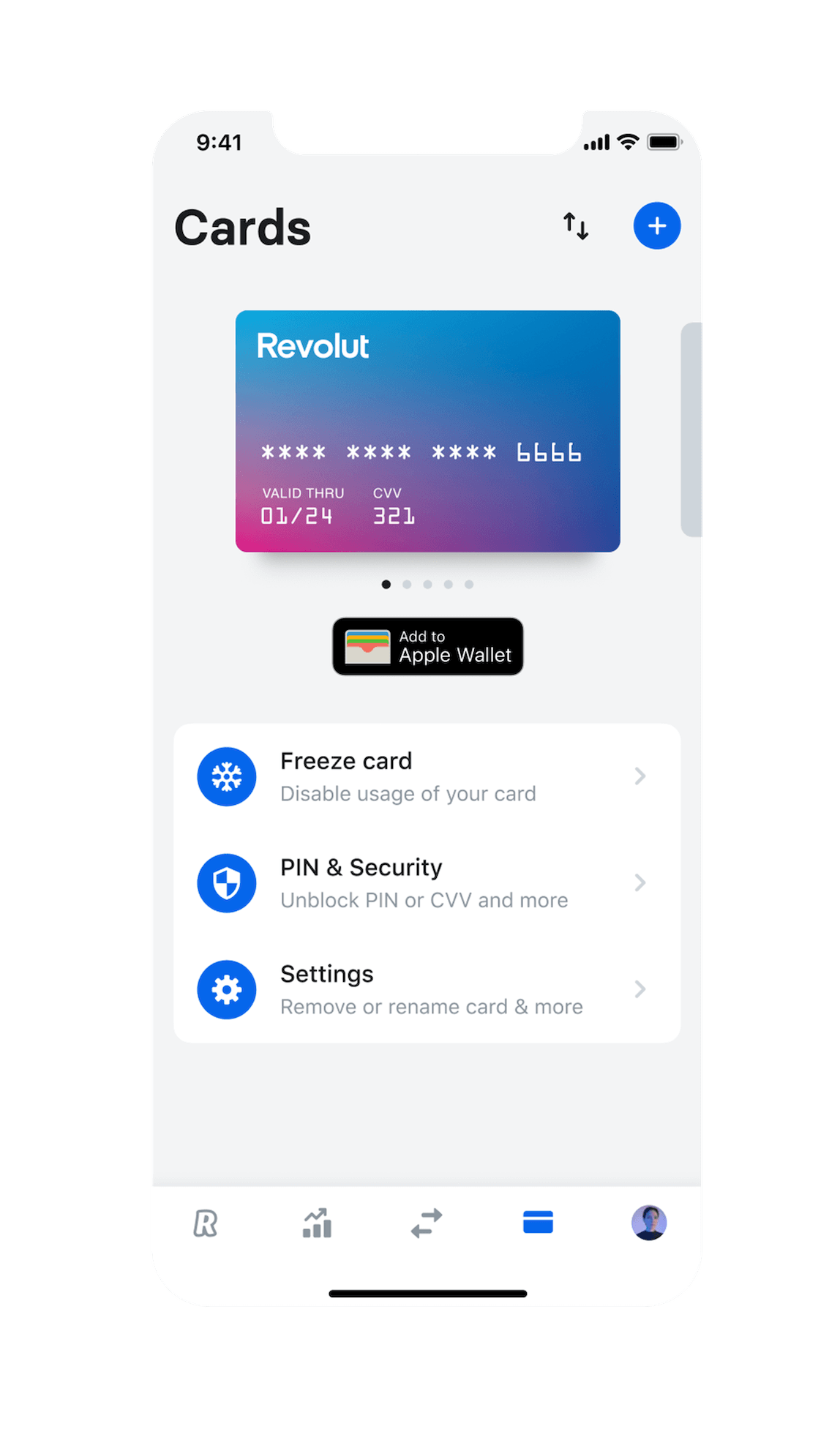 We're 7x better than the banks at stopping card fraud
Lost your card? Freeze and unfreeze your card easily in the app
You're in control – toggle contactless, swipe, online payments or ATM withdrawals easily
Our award-winning anti-fraud systems keep fraudulent transactions under 0.01%, which is 7 times better than banks.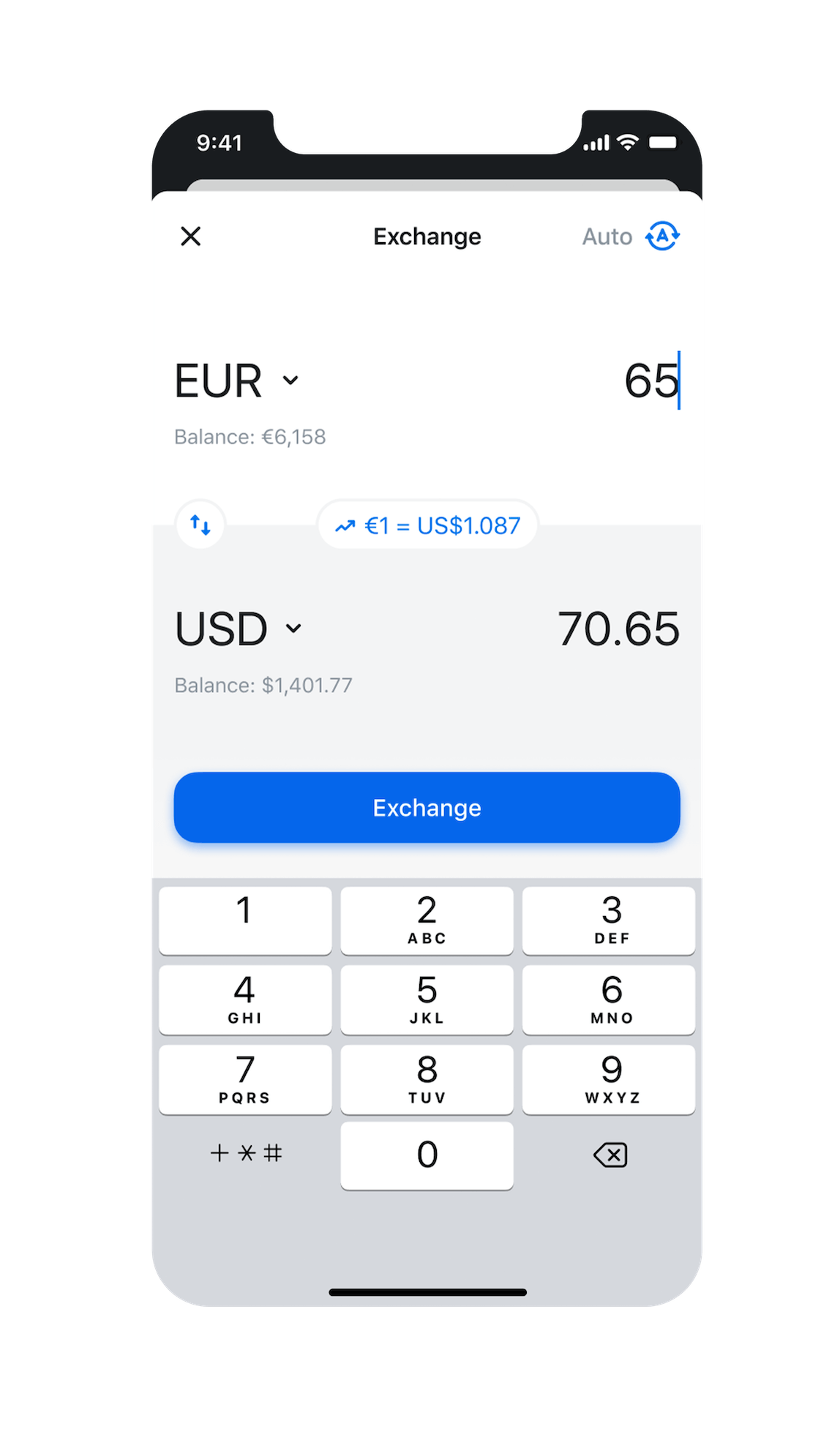 Pay like a local – get the real exchange rate
Spend abroad in over 150 currencies at the Real (interbank) exchange rates – with no hidden fees
Withdraw cash abroad without extra charges
Join our global community and get access to a better way to manage your money
Choose your plan
No surprises, just fair and honest pricing. Simply choose a plan with the features that you want, or compare plans
Capital at risk.
This stock trading platform is facilitated by Revolut Trading. Neither Revolut nor Revolut Trading provides investment advice and individual investors should make their own decisions or seek professional independent advice if they are unsure as to the suitability/appropriateness of any investment for their individual circumstances or needs. The value of investments can go up as well as down and you may receive less than your original investment or lose the value of your entire initial investment. Past performance is not a reliable indicator of future results. Currency rate fluctuations can adversely impact the overall returns on your original investment. Learn more by reading our full Risk Disclosure and our Trading FAQ.