Teach kids money skills for life
A Junior account designed for kids, controlled by you. Help them build healthy money habits
Download our app rated 5 stars by 1M+ people
Looking for the kids app? Get it
here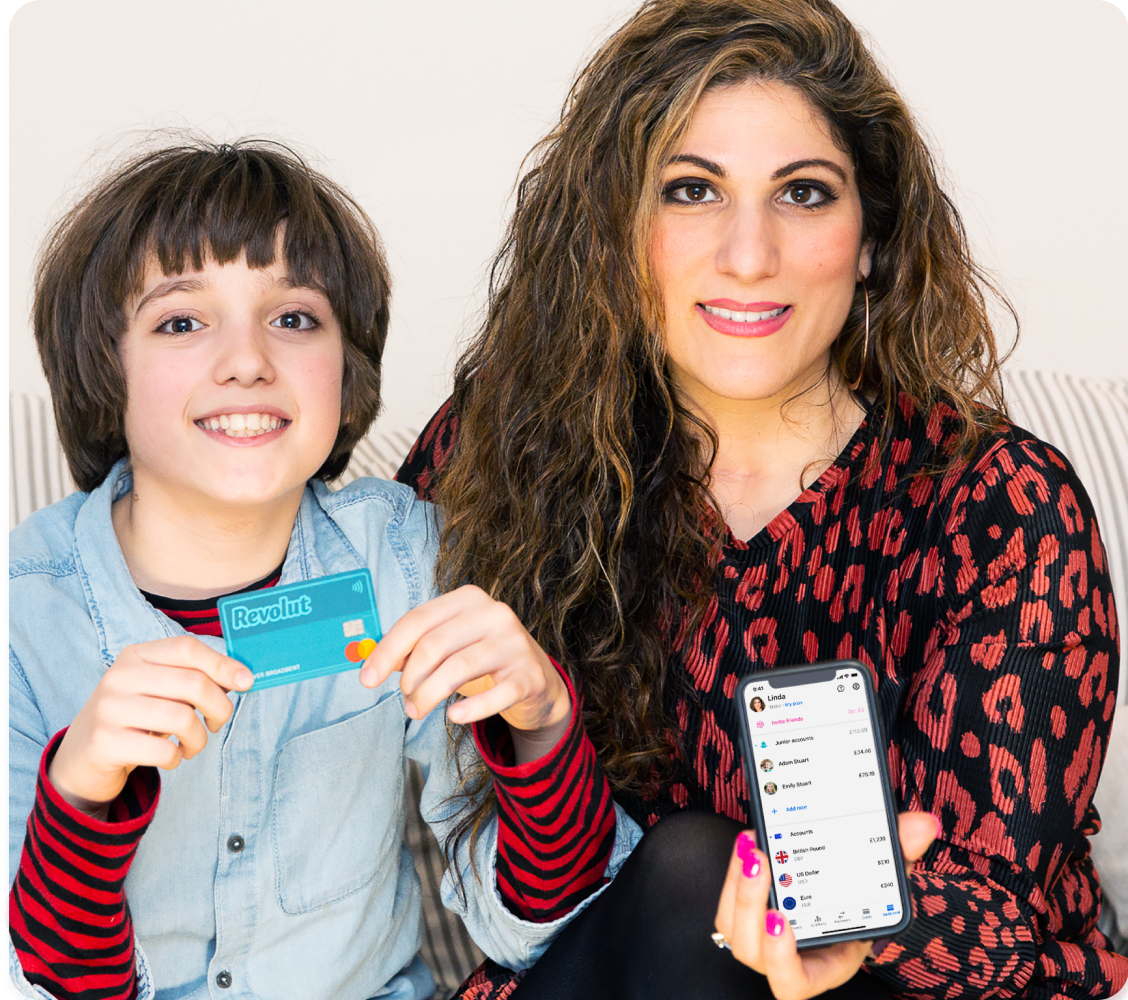 Revolut Junior is truly brilliant! It's easy to use and safe, and is teaching my kids healthy money habits.

They're learning how to save and spend, tracking their money on the app and thanks to it, will grow into empowered and financially savvy adults.

Vicki Psarias

,

founder of Honest Mum and author of MUMBOSS
Why you'll love Revolut Junior
Designed for kids, controlled by you
Junior is an account, card, and app for kids that you control. Get instant spending alerts and set custom controls for their online and contactless payments
We've ensured that Junior cards can't be used with most age-restricted merchants
Freeze and unfreeze your kid's card easily to manage their spending
They'll learn fast with our money tools
Download the Junior app to their phone so they can use our famous money tools. We've adapted them especially for kids to make learning fun
With your help, things like saving up their allowance, understanding analytics and budgeting for treats will all be child's play!
Cool cards they'll love
Order them their own card for guaranteed smiles! Kids can express themselves by choosing their own Junior card from our colourful range
We put the number on the back, to protect their account privacy as much as possible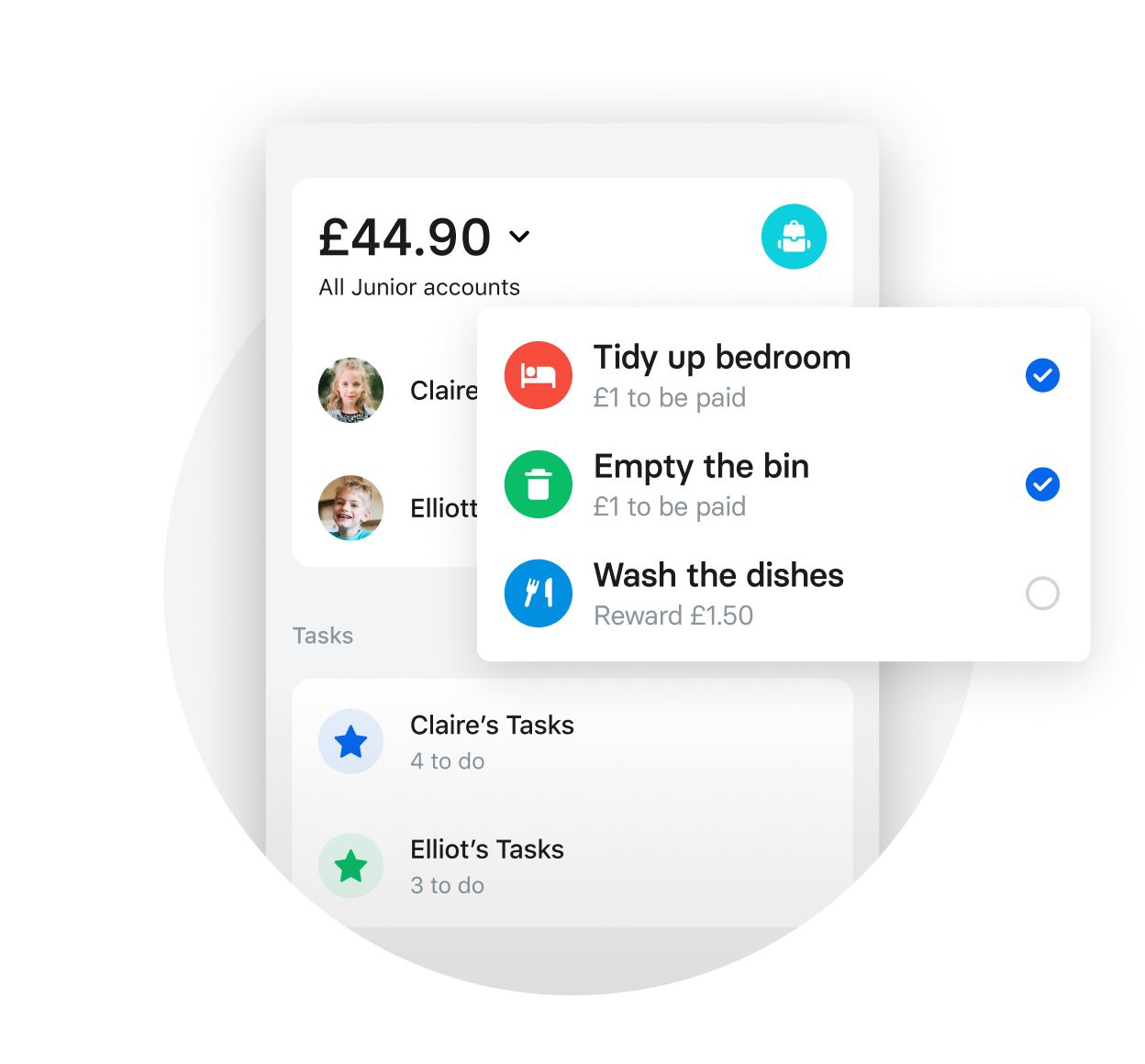 Get more from Junior when you upgrade to a paid plan
Discover awesome Junior features like Tasks and Goals. Set motivating chores and reward them when they're completed, or digitise their piggy bank
Set Goals with your kids and help motivate them to save up for the things they want
Premium and Metal customers can create up to 2 and 5 Junior accounts respectively – perfect for larger families
Frequently Asked Questions
How do I get access to Revolut Junior?
As a parent, you can sign up on Revolut, create a Revolut Junior account for your child, and order their prepaid card from your Revolut app. Your child can then spend the money you make available to them and start using our new dedicated Revolut Junior app to check their balance and transactions.
My child does not have a smartphone. Can they still use Revolut Junior?
Your child will be able to use their card even without having access to a smartphone. It is not mandatory to use the Revolut Junior app for the Revolut Junior card to work. However, we recommend having the app so your child is able to view their balance and track their spending.
Can my child create a Junior account for himself/herself?
Revolut Junior can only be created by parents and legal guardians residing in the EEA. A child cannot directly add money into the account.
Get Revolut Junior
Teach your kids money skills for life. Get Junior today.
Looking for the kids app? Get it here